Animal Damage Repair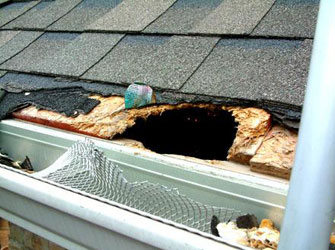 Animals can do an astonishing amount of damage to your property. Rodents will chew through just about anything, animal droppings are never pleasant, squirrels, mice, rats and voles will leave holes where they have dug extensively. Whatever the issue, Front Range Pest Control of Fort Collins can fix the damage.
Front Range Pest Control of Fort Collins specializes in repair of damage resulting from deficiencies in original construction, as well as pest related damage caused by mice, rats, squirrels, voles, raccoons, birds, bats, bees, and other occasional home invaders.
We take great pride in restoring damaged property to a condition that matches the original structure as much as possible. When pests get into buildings, they can do damage to your home or business. And that is why Front Range Pest Control of Fort Collins has trained pest professionals to take care of any of your pest removal needs.
Call (970) 203-1911 Today to Setup your Animal Damage Repair Appointment!